Minimalistic textures for Minecraft 1.16.5 / 1.15.2 (Soft Bits)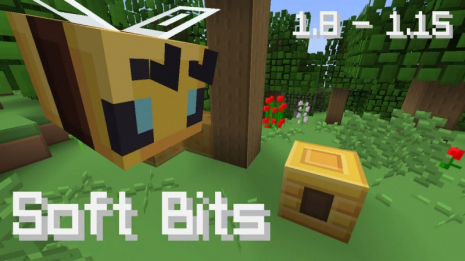 From the name of the Soft Bits package, it becomes obvious that the package offers soft, simple textures. The package will appeal to Minecraft users who often use simplified textures. Using new textures is a pleasure, as they look very natural and do not cause eye strain.
Screenshots
Resourcepack install
Download resourcepack from this page
Put downloaded archive in .minecraft/resourcepacks (if folder not exist, create his)
Run the game and go to Resourcepacks page. Select the installed resourcepack and click run button.
All done!
Download Minimalistic textures for Minecraft 1.16.5 / 1.15.2 (Soft Bits)