Realistic textures for Minecraft 1.16.5 / 1.15.2 (Quadral)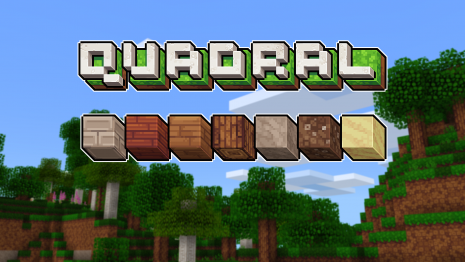 Hey guys.
Today we offer you new Quadral textures in the 16x16 expansion. Quadral 16x16 is a high-quality, colorful resource package with an excellent balance of colors and a tendency to a brighter Minecraft.

At first glance, a simple package of resources in the usual standard resolution, but with a twist.
Looking at the quality of the package, you start to think differently. The package looks smoother and nicer, despite the standard 16x16 expansion.
There are no such realistic and intensive resource packages left.


Screenshots
Resourcepack install
Download resourcepack from this page
Put downloaded archive in .minecraft/resourcepacks (if folder not exist, create his)
Run the game and go to Resourcepacks page. Select the installed resourcepack and click run button.
All done!
Download Realistic textures for Minecraft 1.16.5 / 1.15.2 (Quadral)