Detailed textures for Minecraft 1.12.2 (Recidea)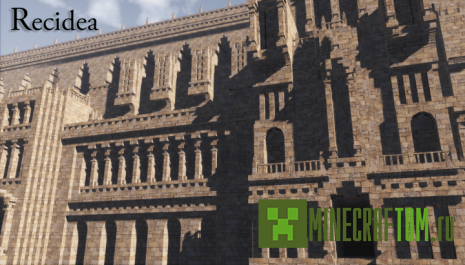 Package Recidea will attract attention from the first acquaintance with high-quality textures of the Greek era made using 3D models. At the moment, you will not find packages equal to this, since the subject matter is not so extensive. Package Recidea is detailed and thoughtful from start to finish, which means that it will complement any Medieval-style map and give you an invaluable experience.
Screenshots
Resourcepack install
Download resourcepack from this page
Put downloaded archive in .minecraft/resourcepacks (if folder not exist, create his)
Run the game and go to Resourcepacks page. Select the installed resourcepack and click run button.
All done!